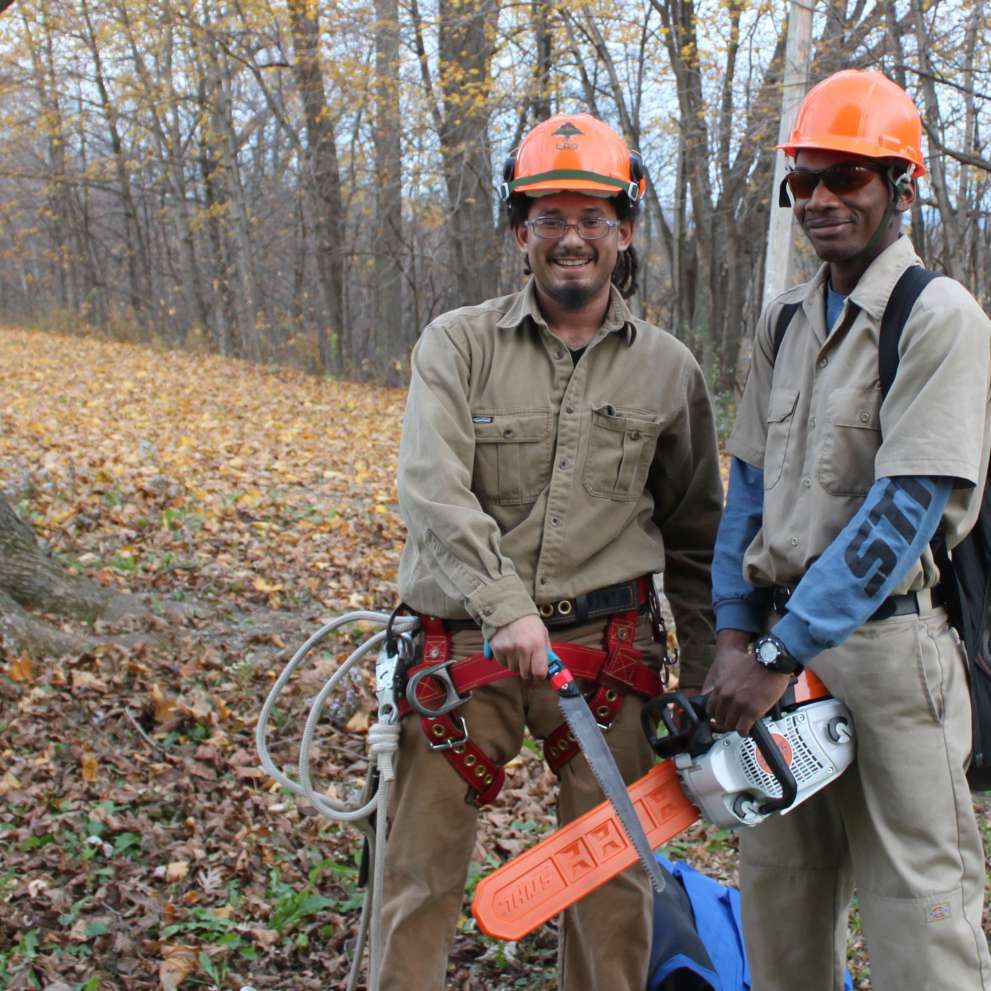 Train
URBAN FORESTRY
RENEWABLE RESOURCES AND ENERGY
As an arborist, you will help keep our neighborhoods and roads natural looking beautiful, by performing, tree health, tree removal, and pruning.
Skills
Students in Urban Forestry are trained in the following subject areas:
Pruning and treating trees and shrubs using handsaws, hand and power pruners, and clippers
Using climbing and rigging techniques to maintain trees and shrubs
Operating heavy machinery, including boom trucks, loaders, stump and brush chippers, and power saws, as well as other tools
Using truck-mounted lifts to maintain trees and shrubs in an urban environment
Requirements
Before entering the program, students must:
Valid proof of training in aerial rescue.
A passing grade on the International Society of Arboriculture's Certified Tree Worker exam.
Complete the core curriculum with passing scores on all written and performance tests.
Have strong math and reading skills.
Have a high school diploma or equivalent.
Have a valid certification in basic first aid and CPR.
Credentials
As a Job Corps student, you will have the opportunity to earn credentials in your training area that may lead to greater employment opportunities, higher wages, and promotions.
Students who complete a program in the Renewable Resources and Energy training area can earn nationally recognized credentials from organizations such as:
International Society of Arboriculture (ISA)
Professional Landcare Network (PLANET)
North American Board of Certified Energy Practitioners (NABCEP)
Urban Forestry Numbers to Know
$39K
National average earning potential for this career
18+
Months to complete career training program
Expectations
While on the job, you will be expected to display the following traits at all times:
---
Attention to detail
Listening skills
Quick reflexes
Steady hands and fingers
Teamwork

---